Celebrated Ghanaian footballer, popularly known as Dong Dada Diouf" a reference to Senegalese forward El Hadji Diouf due to similar style of play and his dyed hair, has revealed Arsene Wenger, Manager of Arsenal FC together with former captain Tony Adams came to Ghana to get his signature for the Gunners after his splendid performance during the U-17 World Cup.
The man , who led Hearts of Oak to successive league wins over a decade ago went onto talk about his "Tsunami" transfer saga which took the whole nation by surprise from Kotoko to Hearts Of Oak.
If you're a fan of Don Bortey, you may be wondering where he is now.
Well, the celebrated footballer was on "THE CODE "'with K_Bonnah , and he shared his journey to football stardom and narrated how at some point, club officials of GHAPOHA didn't allow him to join Arsenal, Manchester United and Juventus.
He shared an unusual experience of how his contract that was prepared for him was moved to Ivory Coast for Kolo Toure to sign and find himself at Arsenal
"I remember after U-17 World Cup, Tony Adams and Wenger of Arsenal came to Ghana to sign me that was when they signed Kolo Toure after officials of Ghapoha didn't allow me to go because they felt I was too young. Agents from Manchester United and Juventus were all chasing me"
He narrated further how he ended up at Accra Hearts of Oak.
"Remember in the year 2000, Accra Hearts of Oak were smashing every team in the league until they met Ghapoha. That was when I did my magic and stopped their record. After that match, they came straight to the Ghapoha officials and I had always wanted to play for Hearts of Oak, that's how come I ended up at Phobia"
He reencountered his unforgettable memory when Accra Hearts of Oak met up with St. George before CAF Confederation finals, "I had a problem with Hearts then but my dear friend, Charles Taylor spoke to me and encouraged me to go on and score for Hearts since he felt I was the only one who could save Hearts of Oak then. Lo and behold, I came out and scored two straight goals with 15minutes"
The footballer, who is currently without a club', is pleading with coaches and team officials from First to Fifth Division to come to his camp and he still has enough energy in him for soccer.
Wath the video below: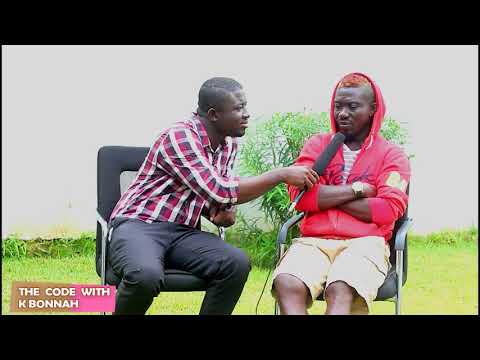 Related Posts